Welcome to the 2014 STASHBUSTERS CHALLENGE thread.
Everyone is welcome to play. Pick a prompt and jump right in!

Prompts are open for two weeks.

The more you play, the more chances you have to win a small scrapping goody from me (and some others who are donating prizes!!) and the more pages you will get done!

Please link up your creation in this thread for a chance to win and I will also have a challenge box you can check during the upload process.
Look for **Stash Busters Challenge**

You can submit more than one page/project for each challenge so feel free to make use of your inspiration.

**You can combine all these prompts. Each prompt you use is good for one chance to win...so use 3 prompts on one layout = 3 chances to win!***

We all like to get comments on our pages so if you are playing along please try to find the time to return the favor!


**********************************************************************
Deadline for these challenges are MONDAY May 19th @ 11:59 pm PST

**********************************************************************

Prompt #1

Use at least 3 butterflies on a page/project.
I still love putting them on my pages and cards!!

Page by Elizabeth Carney




Page by Michiyo




Page by Karla Dudley




card by Kathy Martin




Prompt #2

Scraplift a page by Garden Girl Mel Blackburn
Find something you love about her pages and copy the whole thing or just a tiny detail!

Mel's gallery is HERE




Prompt #3

Use something old, something new, something with a border and something blue.

For old-----Go through your supplies and pull out an older product that you need to use or use something vintage looking.

For new--use a newer purchase or follow a new trend (mist droplet/ use a doily/use a scripty font for a title/ sprinkling of confetti/sequins etc..)

For border---use a border punch or stickers or diecut or use a white border around your photo or use a frame/ slide mount looking thing /viewmaster/ film strip or polaroid frame on your page.

For blue---use blue cardstock, pattern paper, sticker letters or a blue embellishment somewhere on your project.

Prompt #4

Use the band design on a page

A good article that explains the band design: HERE

some examples:

layout by Annelie (from studio calico member gallery)




Page by mandalika




Page by Wilna




Page by Lisa Dickinson




Page by Lory



Prompt #5
Create a project inspired by Two Peas GG's.

Two Peas no longer has challenges associated with their videos but the Stashbusters still do!

Also any Two Peas class/workshop that you have taken counts here too. Go back and revisit some of the lessons as inspiration!

Here's a link to the most recent videos.

videos
Welcome to the 2014 STASHBUSTERS CHALLENGE thread.
Everyone is welcome to play. Pick a prompt and jump right in!

Prompts are open for two weeks.

The more you play, the more chances you have to win a small scrapping goody from me (and some others who are donating prizes!!) and the more pages you will get done!

Please link up your creation in this thread for a chance to win and I will also have a challenge box you can check during the upload process.
Look for **Stash Busters Challenge**

You can submit more than one page/project for each challenge so feel free to make use of your inspiration.

**You can combine all these prompts. Each prompt you use is good for one chance to win...so use 3 prompts on one layout = 3 chances to win!***

We all like to get comments on our pages so if you are playing along please try to find the time to return the favor!


**********************************************************************
Deadline for these challenges are MONDAY June 2nd @ 11:59 pm PST

**********************************************************************

PROMPT #1

Use flowers or floral paper on your project

It can be anything...brads, paper flowers, rub-ons, stamps. Use up some of those embellishments you bought once upon a time!

Page by Maja Stokk




Page by Shannon Irvin




Page by Sharon Laakkonen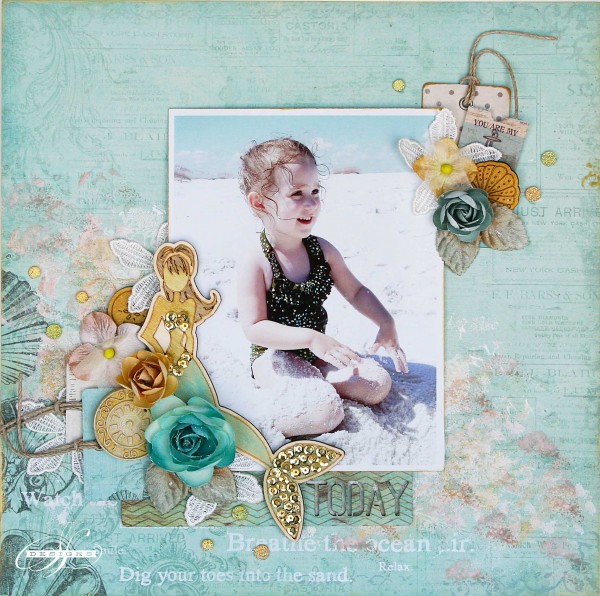 Page by Michelle Clement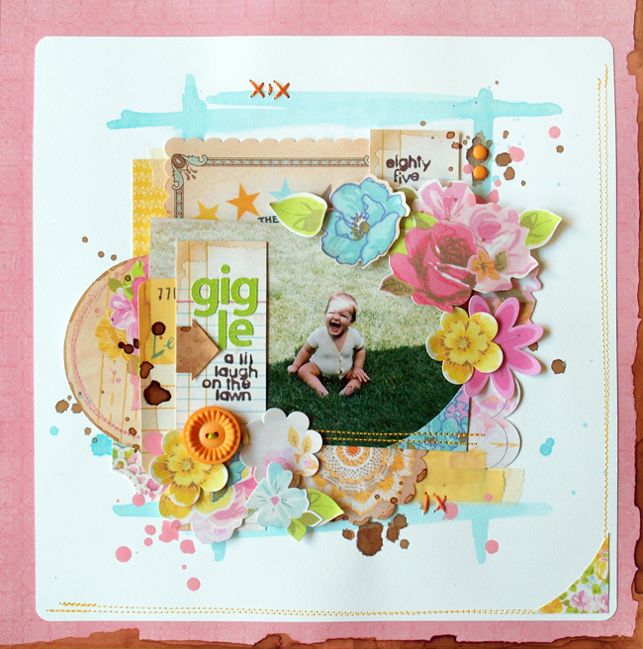 PROMPT #2

Sparkle & Shine! Use glitter, glitter glue, sequins, bling, shimmery mist or paint on your project. Anything gold or silver counts here too!

Page by coloredsprinkles (twopeas name)



Page by lilallie




Page by Stephanie Bryan

PROMPT #3

Use this Starting Point by Shimelle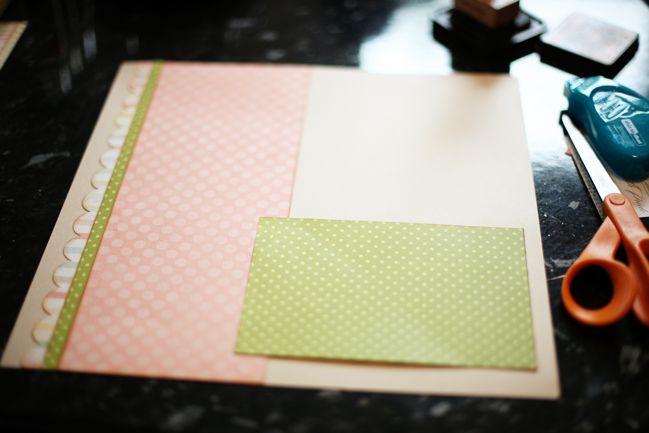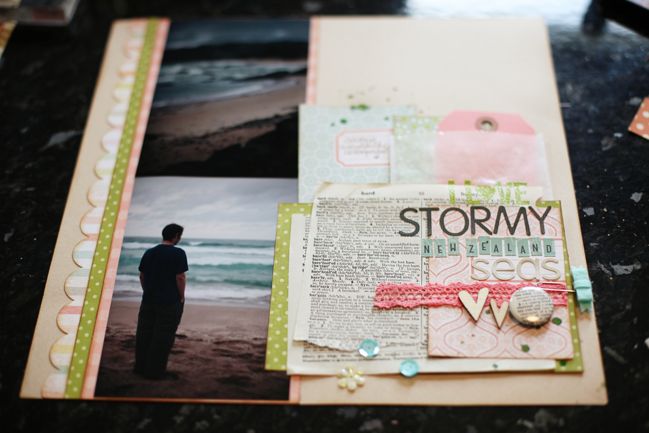 Original post is here

PROMPT #4

Use it or lose it!

It's time to go digging through your stash! Or if you feel like your stash is just the right size, then use this prompt to either clean out your scraps or give some love to a stamp set or tool.

Use at least 3 items on this list to make a page or card any project!


chipboard

ribbon

patterned paper or embellishment from Sassafrass Lass

patterned paper or embellishment from Chatterbox

Patterned paper or embellishment from Amy Tangerine

Patterned paper or embellishment from Crate Paper

Patterned paper or embellishment from DCWV

Patterned paper or embellishment from Karen Foster

patterned paper or embellishments from BasicGrey

Patterned paper or embellishments from Making Memories

Patterned paper or embellishments from October Afternoon

sticker letters

metal embellishment

paper punches

stamping

shaped patterned paper or cardstock


page by Mara-may*




Page by ddobson



Page by teapot2angel




Page by Regiane




Prompt #5
Create a project inspired by Two Peas GG's.

Two Peas no longer has challenges associated with their videos but the Stashbusters still do!

Also any Two Peas class/workshop that you have taken counts here too. Go back and revisit some of the lessons as inspiration!

Here's a link to the most recent videos.

videos