Everyone is welcome to play. Pick a prompt and jump right in!
Prompts are open for two weeks.
The more you play, the more chances you have to win a small scrapping goody from me (and some others who are donating prizes!!) and the more pages you will get done!
Please link up your creation in this thread for a chance to win.
You can submit more than one page/project for each challenge so feel free to make use of your inspiration.
**You can combine all these prompts. Each prompt you use is good for one chance to win...so use 3 prompts on one layout = 3 chances to win!***
We all like to get comments on our pages so if you are playing along please try to find the time to return the favor!
**********************************************************************
Deadline for these challenges are MONDAY SEPTEMBER 15th @ 11:59 pm PST
**********************************************************************
PROMPT #1
The letter "G"
Pick at least 2 from the list and use on a layout or card.
***Use the color GREEN
***use a GROUP of 3 buttons/enamel dots/brads etc...
***anything you would consider to be GIRLY
*** a photo or embellishment of a GIRAFFE, a GOAT, a GARDEN, a GHOST, a GIFT, a GINGERBREAD man, a GLOBE or anything else that starts with a "G'.
***GEMS
or bling
***
GLITTER
***
anything
GOLD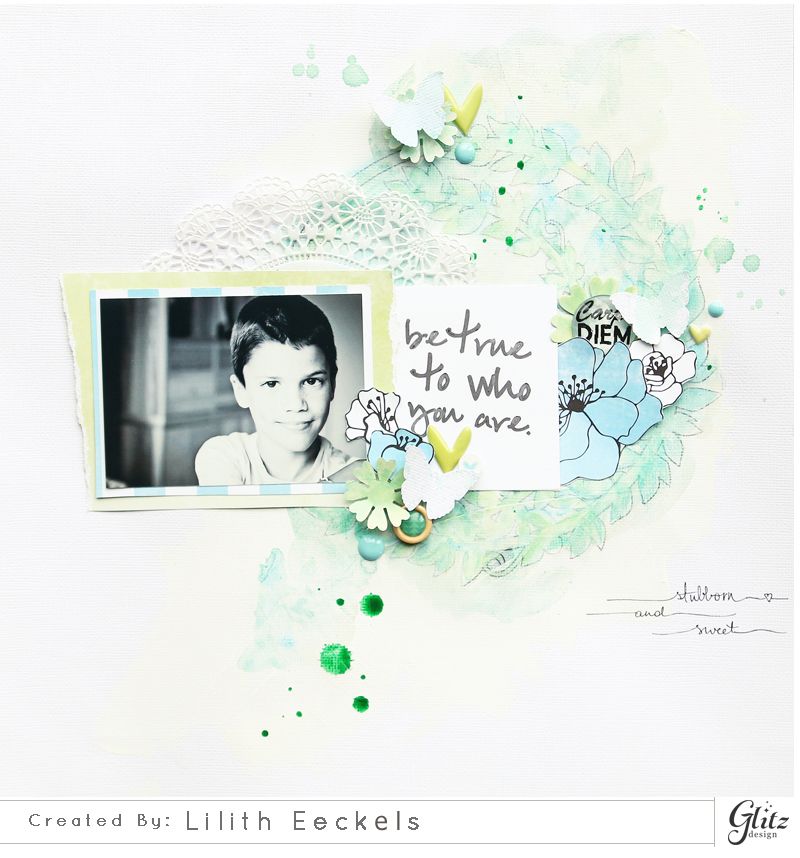 Girly and green. Page by Lilth Eeckels
PROMPT #2
Use this sketch from Write. Click. Scrapbook.
Page by Christina C.
Page by Marnie Flores
Page by Marnie Flores
Page by Kate Christensen
PROMPT #3
Use papers or embellishments from at least 2 of the following manufacturers.
Basic Grey
October Afternoon
Cosmo Cricket
Pink Paislee
Crate Paper
My Mind's Eye
Heidi Swapp
Jenni Bowlin
Page from Crate Paper blog
Page by Lisa Dickinson
Page by Jen Chesnick
PROMPT #4
Use this prompt from CSI: Color Stories Inspiration
Link here
http://csicolorstoriesinspiration.ning.com/forum/topics/case-file-no-137-case-closes-on-september-7-2014
USE JUST THE COLORS OR A COMBINATION OF COLORS AND CLUES!
Detailed Clues:
Cloudy Day-

warm

gray, taken from the wood - 203.201.188

Cloud 9 -

white, taken from the background in the bottom right - 252.251.249

Sunshine on a Cloudy Day -

bright yellow, taken from the pattern in the bottom right - 255.229.22

Jubilant

- bright, bold orange, taken from the envelope - 248.141.109

Ice Cream Smiles

- medium pink, taken from the envelope - 253.203.206
EVIDENCE:
polka dots

stripes

washi tape

envelopes

melt something (e.g., wax, embossing powder)

dry embossing

textured paper

metal

straws

flourishes

labels

wood/woodgrain paper

triangles
TESTIMONY:
Topic: Journal about your attitude about something.

Presentation: Tuck your journaling into an envelope.

Writing Format: Write your journaling as a

motto

or a motto poem

Prompt Idea: Follow Friday Four FIll-In Fun.

Inspiration Words: sunshine, rain, effect -- use these as inspiration

for your journaling

, not just as a title.