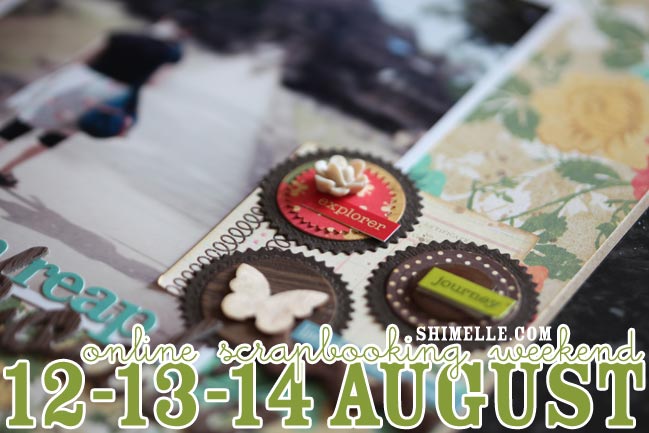 I used Basic Grey's Curio line plus lots of fun stuff from my stash. I had so much fun with this challenge! Lots of inky edges.
Love the little Maya Road canvas banner pieces and the prima flower buttons. Calendar card and dot pp is also Prima.
Title is Basic Grey curio alpha stickers and BG milk chocolate chip letters.