Shimelle is hosting another fun crop with a bunch of challenges
HERE
. So far, I've managed to create 2 different pages which I really like in real life although my pictures are a little wonky.
The first challenge was to scraplift this layout by Jamie Warren.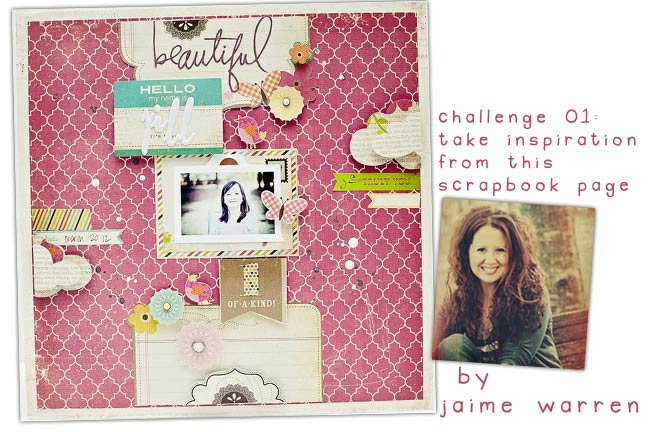 My layout looks somewhat different but that what's so great about scrapbooking...everyone has their own style.
I garnered inspiration from the basic layout design...a piece of patterned paper coming from the top and bottom.....and I also used some mist and scattered tiny stickers like Jamie did. I have 2 embellished tags coming in from the side also based on the original.
Thanks for visiting!